Jonathan Askins is the director of the Arkansas Department of Transformation and Shared Services (TSS) Division of Information Systems (DIS)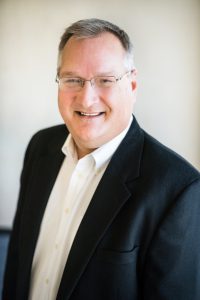 and is also the state's Chief Technology Officer.  Askins has more than twenty-five years of experience in business development, operations, contract negotiation, and management. He holds a bachelor's degree in Communications from the University of Montevallo in Montevallo, AL.  Askins comes to DIS from Acxiom, where as director of Expert Client Management he guided new product strategy in the company's government business sectors. From 1998 to 2000, Mr. Askins worked at the Arkansas Economic Development Commission, where he led a cabinet-level task force to encourage investment into Arkansas' tourism industry. In 2018, Governor Hutchinson appointed Mr. Askins to the state Data Transparency Commission, which he serves as vice chair.  He and his wife, Leigh Anna, reside in Scott.
AR Code § 15-21-503 (2016)
(iii) The thirteenth voting member shall be the State Chief Technology Officer.
(2) The board shall be composed of the following members or their designees:
(A) Three (3) state entity representatives;
(B) Three (3) city, county, and local government representatives;
(C) Three (3) private sector representatives;
(D) Three (3) representatives of institutions of higher education; and
(E) The State Chief Technology Officer.